Observe Nepal and see through yourself
An unique blend of spiritual and recreational journey – A tour package around major tourist attractions of Nepal followed by a 10-days-session of Vipassana meditation at a tranquil outskirt of Kathmandu.
Total trip duration: 19 days( including arrival and departure)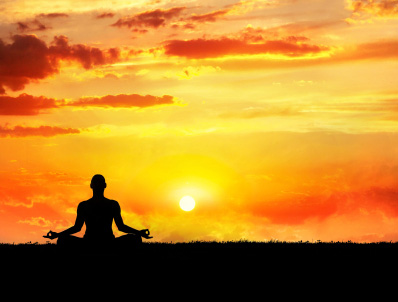 Overview:
Nepal is a country still in the rudimentary stage of economic development but rich in unexplored natural resources, majestic mountains, united cultural assortment, religious practices, diverse flora and fauna, temples, and monasteries . Apart from above descriptions there is another identity, often excluded, we can attach Nepal to- the land of many known and unknown yogis, incarnate lamas and saints who have attained enlightenment and also helped the humankind in some way by sharing their acquired wisdom. The package consists of two parts- first one is tour around the 3 major urban tourist-centers of Nepal, viz. Kathmandu, Pokhara and Chitwan. This consists of sightseeing temples, stupas, ancient heritages and markets around Kathmandu; jungle safari and canoeing in Chitwan National Park and; tour around the city of lakes- Pokhara. The second portion and the focal point of our package is – 10-days session of Vipassana meditation at a meditation center situated in the peaceful Shivapuri hill. With this unique package, we hope to get you familiar with Nepal and subsequently help you to leave Nepal in an altered perspective and a relaxed mind.
Major Highlights of the Package:
Monasteries, temples and religious complexes where hundreds of devotees as well as visitors flock every day.
An adventurous ride through the forests inhabited by wild beasts like tigers, leopards, wild beers and different species of birds.
Treasurable experience of Canoeing, jeep safari, boating in the lake with wonderful image of mountain falling upon, carbonated caves with sight-less bats hovering in the ceiling.
Above all, a spiritual undertaking for self-transformation- Vipassana meditation at a quiet and peaceful outskirt of Kathmandu.
Summary of the Package:
Day 01-07: Tour and sight-seeing around major tourist attractions of the country including a jungle safari
Day 08-19:  10 days session of Vipassana meditation and departure (or prolongation of stay, as you please)
Comprehensive Itinerary:
Day 01:  Arrival at Kathmandu
As soon as the jet you are flying on lands at the airport of Kathmandu, you will be approached by tour staffs and escorted to your hotel. . Later, you may want to enjoy the night-life around the tourist-center Thamel or take an early rest to relax your travel exhaustion.
Day 02: Sightseeing in Kathmandu
After breakfast, your guide will take you to the premises of Syawambhunath- the monkey temple and afterwards, to the national museum of Nepal. Then, you will be guided to the UNESCO heritages of Kathmandu- renowned Durbar Squares. Durbar square is common term for UNESCO heritage site where the royal palace of medieval kings -the Mallas was situated. Here, you can observe ancient temples with inimitable structures and architecture. There is also a 500 year old temple built of a single tree trunk – the kasthamandav, after which Kathmandu got its name. The places worth visiting here are Kumari (living goddess) temple, 9-storey palace, Taleju Bhawani temple, Hanuman Dhoka palace, the fierce statue of Kal Bhairabh and several other temples and statues.
From here, you will be drive to Baudhanath which is the holiest shrine for the Buddhists of Nepal, especially the Tibeto-Buddhists. There are numerous monasteries, shops of handicrafts, bookshops (chiefly comprising books on Buddhism and Nepal) and clean cafes in the area. After spending some time here, you will be guided to the next Durbar Square – Bhaktapur Darbar square. The place is also similar in architecture to that of Hanuman Dhoka Durbar Square you visited the earlier day, but has its own artistic significance if observed closely. Your guide will provide detailed information before taking you to last sight-seeing spot- Patan Durbar Square. Durbar Square is actually a common name of the heritages in Kathmandu valley where Malla kings (medieval rulers) dwelled and carried out all their royal duties from. Subsequently, you will drive back to your hotel or may instead shop around markets.
Day03: Kathmandu- Chitwan
Estimated time: 7 hours
After your breakfast, you will leave Kathmandu via major Highway along Trishuli river (one of the largest and important rivers of Nepal) towards Chitwan National park of Chitwan district. The place is well-known for rhinoceros, tiger, alligator, crocodile, birds and many other wild-lives including the colossal elephants that you will ride the following day. The Rapti river bank is an apt place to observe the sunset at the dusk. Afterwards, you will be escorted to the park information center and Sauraha- the Tharu village (Tharus are the native dwellers of Chitwan, who are said to resist and survive the deathly malaria!).. Sauraha abounds with good hotels with basic facilities ( A/C, television, bathtub etc.). You will overnight in one of the hotels here.
Day04: Safari tour / canoe-ride
After breakfast, adventures in the jungle await you. The first one is- canoe ride down the Rapti river. You will notice interesting birds and crocodiles along the way. After having finished your canoeing, you will be escorted by the guide back to Sauraha. After lunch, your next adventure starts- the jungle safari! It will be a unique experience if you have never rode an elephant steered by an experienced Mahute. Passing through the dense forest area of the national park, chiefly of sal , simal (Bombax seiba) and Sissu( Dalbergia Sissoo) , you will no doubt see crocodiles, rhinos, deer, monkeys, colorful species of birds including hornbill, partridge, waterfowl, serpent eagle, egret and if lucky, the wild boar, sloth beer and mighty tigers. The binocular is your best friend during the ride, if you have brought one.
You will witness the Tharu traditional dance in the late evening.
Day 05: Chitwan – Pokhara
Estimated time: 6 hours
After a brief jungle activity in the morning for bird watching or a jeep safari, you will drive to Pokhara after breakfast via another major highway. Pokhara is a valley smaller than Kathmandu but sparsely populated than the former. Nonetheless, you find the best hotels, pubs and supermarkets there. Known as the valley of lakes, almost every tourist who visits Pokhara doesn't return without riding a boat. Phewa Lake is the most popular lake of Pokhara and until some years ago was synonymous to Pokhara itself. The image of Machapuchre summit on this lake has been snapped from thousands of camera lenses. You will be accompanied to Phewa lake in the late afternoon for a boating. Your stay in pokahra will be in one of the hotels of the "Lakeside ", a place named in English after widespread fame of the lake (or maybe to attract the tourists!). The night-life of Lakeside reminds you that of Thamel.
Day 06: Pokahra
Early in the morning, you will drive to Sarangkot- a village perched up on a hill from where you can have the splendid views of majestic mountains to the north including the eminent Annapurna and Machapuchre (lit:Fish tail, as the shape of its summit gives an impression of a fish's tail). For a better view you need to walk upto the tower which is at a short distance from the vehicle parking area.
After Sarangkot, you will visit the grandiose Devies' fall, Gupteshwor cave, Barahi Temple, Japanese Stupa ( aka White Stupa). In the afternoon, you will visit Begnas lake which is bigger than Phewa lake. You may choose to enjoy boating here or instead visit few other petty places of Pokhara, depending upon your mood. You will enjoy the second "night-life" around Lakeside before returning to Kathmandu.
Day 07: Drive to Kathmandu
Estimated time: 7 hours
Your return to Kathmandu starts early in the morning and within 6-7 hours via road following the course of the big rivers- Marsyangdi and Trishuli, you will arrive at Kathmandu in the afternoon. You may want to do the shopping for the spiritual camp you are going to stay in for more than a week, though you are not suggested to bring superfluous things to the session. Depending upon the requirement of the camp, you will be conveyed to the meditation site in the evening or next morning, which is just about an hour ride from the center of Kathmandu.
Day08: Vipassana Meditation in outskirt of Kathmandu
You will now spend 10 peaceful days in a disciplined, spiritual and noiseless environment away from the usual daily-life commotion. Founded by one of the leading entrepreneurs of Nepal, the session is well managed by the staffs involved. Just follow the mentor and the rules & regulations of the camp in order to uplift your spiritual energy with ease.
Day 18: Back to Kathmandu
You will be picked up on the concluding day of your meditation from the camp and transported back to your hotel.
Day19: Departure or prolongation of stay
Note: Itineraries are subject to small changes (for e.g., order of site visits) depending upon circumstances.